Bård Andreassen has run Nordre Hestnes farm since 2006.
The farm is located in beautiful Balsfjord, approximately one hour drive from Tromsø city.
The farm is close to the fjord with amazing view across the water and with mountaintops in every direction. Every now and then we see small whales (porpoises and killer whales) in the fjord from our kitchen window.
We have our own pier, a fishing boat and a riding track we use for training our horses.
The farm is operating ecologically and is certified by Debio, the inspection and certification body for organic agricultural production in Norway.
Northern Lights: September – April.
Midnight sun: May – August.
The Houses on the farm
The farm has three houses. One white, one red and one yellow.
The White House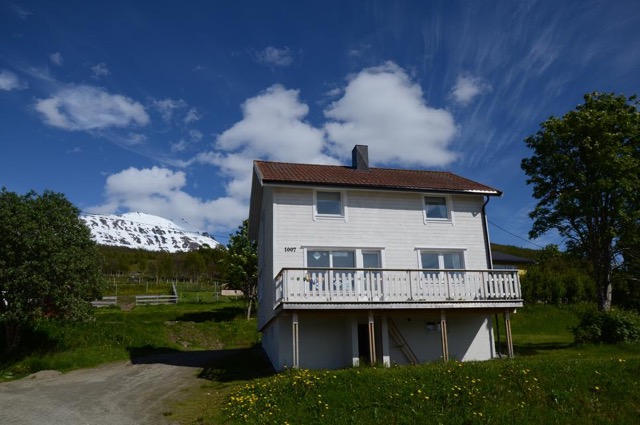 The White House is the main house on the farm.
The children who come to stay with us through "Inn på tunet" sleep on the  second floor, where there are four bedrooms with room for three and four people in each room.
On the first floor there is a kitchen, living room, bathroom, hallway and a small storage room.
In the basement apartment lives voluntary workers (wwoofers) from around the world, maximum four at a time.
The Red House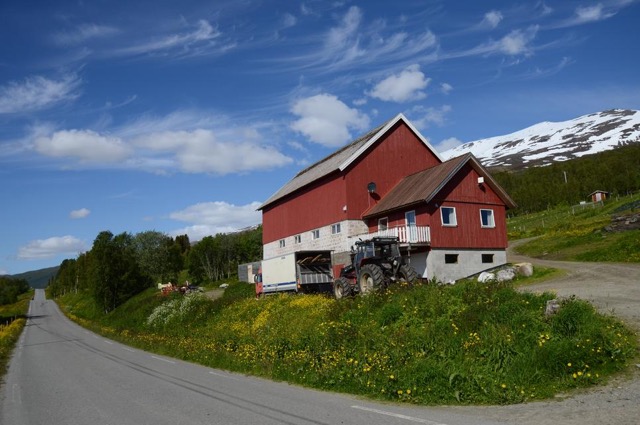 The Red House is a stable and a barn.
Adjacent to the stable we have a newly renovated apartment that is rented out to tourists throughout the year.
The Yellow House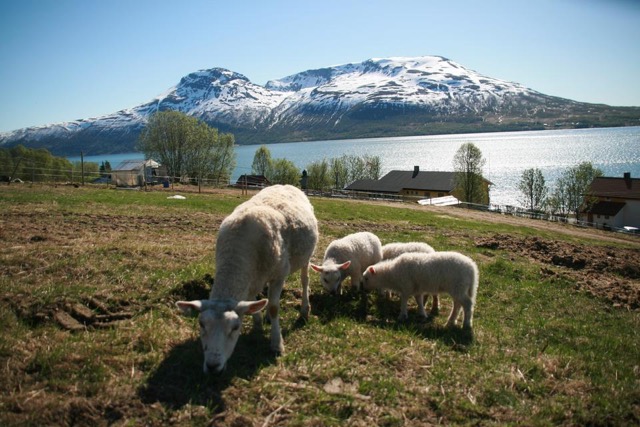 The Yellow House is the private family house.